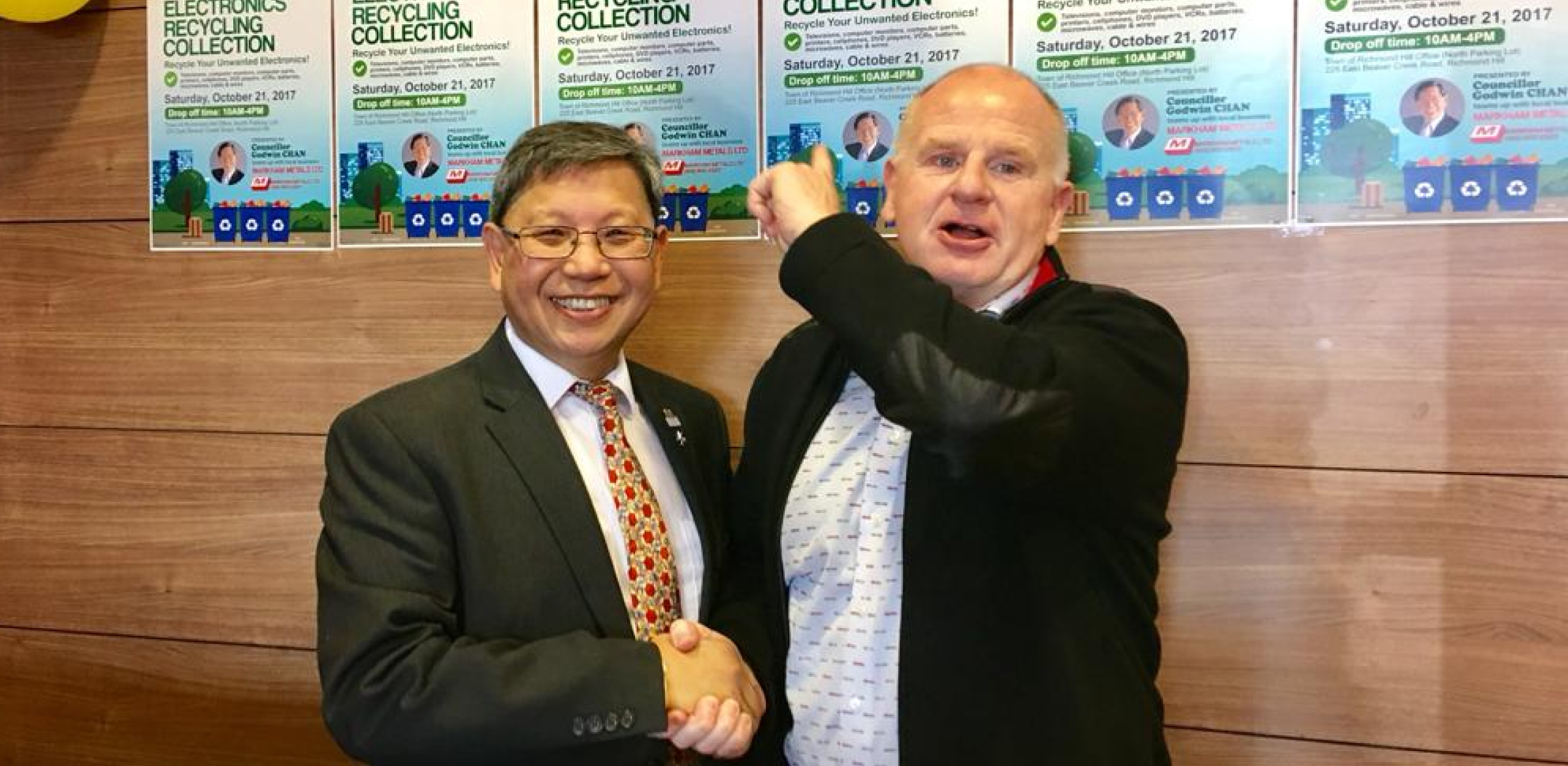 Meet Godwin
Profile
First elected as Councillor in 2006, Godwin Chan has provided community leadership in a wide range of areas, including policing, education, public health and road safety for over two decades. He has served on the York Regional Police Services Board, the University of Toronto's Academic Board and the Public Library Boards in Richmond Hill and Vaughan. As a volunteer, he helped found Richmond Hill Road Watch and served as the Founding Treasurer and Fundraising Chair in 2002.


Having earned a Master's degree in Public Administration from Harvard University and a law degree from Osgoode Hall Law School, Godwin Chan is passionate about public service and is committed to fostering a sense of belonging for a strong and safe community and promoting diversity, equity and inclusion.


As a strong advocate for extending Yonge subway to Richmond Hill, he champions for full Federal and Provincial funding and works closely with others, including the Yonge North Group comprising local Councillors in Markham and Vaughan, to make this much-needed public transit project a reality.


Since being elected by municipal peers to the Federation of Canadian Municipalities' Board of Directors in 2013, Godwin Chan has served on FCM Standing Committees on Community Safety and Crime Prevention, International Relations, Municipal Finance and Intergovernmental Arrangements, and Municipal Infrastructure and Transportation.


He is a recipient of the Richmond Hill 2002 Volunteer Achievement Award. In 2013, Godwin Chan was awarded the St. John Ambulance Priory Vote of Thanks from the Governor General of Canada for his volunteer work in helping to found the Youth Cadets Unit in Richmond Hill. In June 2016, Godwin Chan's achievements were recognized and he received the RBC Top 25 Canadian Immigrant Award for making a positive difference in Canada. In 2017, Godwin Chan was chosen as one of the Canada 150 Community Leaders. In 2022, he is a proud recipient of The Queen Platinum Jubilee Award for his services.


At his fourth term on Council (2018-2022), Godwin Chan serves as the Chair of Economic Development Committee, the Chair of the David Dunlap Observatory (DDO) Park Project Steering Committee and the Chair of Recover Richmond Hill Task Force. Having initiated a Member Motion seeking recognition of the DDO as a National Historic Site in 2017, Councillor Chan takes great pride to celebrate with the community for having Richmond Hill DDO in Ward 6 designated by the Government of Canada as one of the newest National Historic Sites with the unveiling of Parks Canada's plaque on June 15, 2022.


My Achievements →
My Endorsements →