Achievements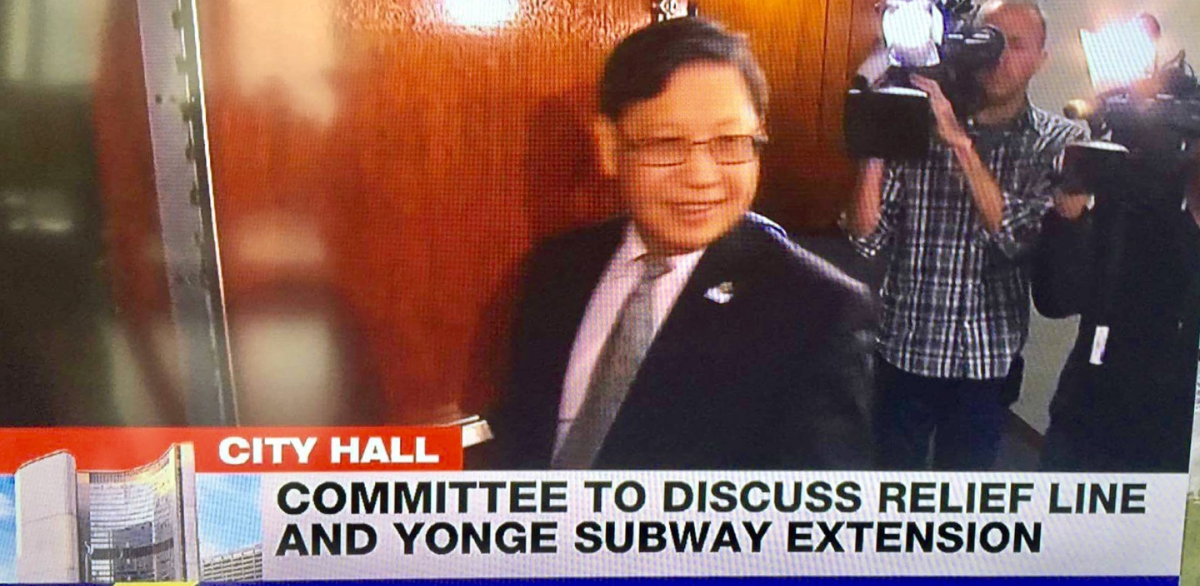 Champion for Yonge Subway Extension
Founding member of the Yonge North Group – in co-operation with neighbouring Councillors from Markham and Vaughan, worked in collaboration to lobby all levels of government (federal, provincial and regional) to bring the Yonge subway to Richmond Hill.

Successfully secured $91 million funding to launch the Preliminary Design & Engineering Phase.

Successfully convened the Historic Summit with Regional Councillors of Markham, Richmond Hill and Vaughan, and local Councillors, to develop joint strategy for lobbying funding commitments.

Secured Council's commitment to dedicate the Strategic Rapid Transit Reserve Fund to support initiatives for Yonge Subway Extension to Richmond Hill.

Opened a new VIVA bus station at Chalmers Road for better access to public transit.


Having the privilege as the first municipal elected official to sign the CivicAction 'Pledge to Get a Move On,' I take pride in working with colleagues from across York Region, together with Councillor Burke of Markham and Councillor Shefman of Vaughan and many others representing over 1 million residents, to sign the pledge at Richmond Hill Centre terminal to demonstrate our commitment to tackling gridlock and improving public transit in York Region and across the GTHA
– Godwin CHAN
As quoted in CivicAction's News Release, May 13, 2013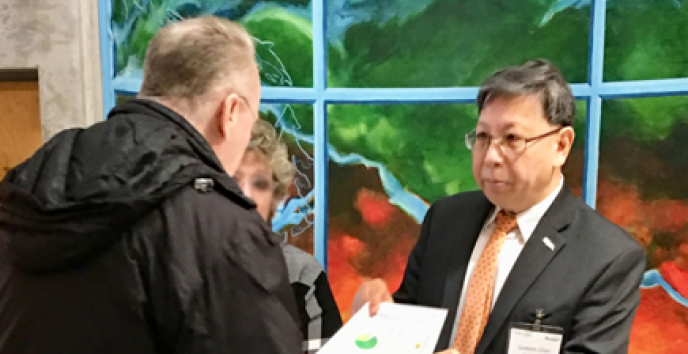 Economic Recovery
Chair of Economic Development Committee – the only candidate, along with former Mayor Barrow, who met with Amazon to pitch Richmond Hill as the place to invest

Chair of Recover Richmond Hill Task Force – working with federal, provincial and York Region, along with the Business Improvement Association and other business groups to develop a 10-point action plan to help businesses recover from COVID impacts

Investment Attraction – worked with former Mayor to successfully attract Amazon to invest in Richmond Hill and create 400 new jobs. Successfully persuaded a supermarket chain and an international bank to open a store and branch in Richmond Hill, respectively.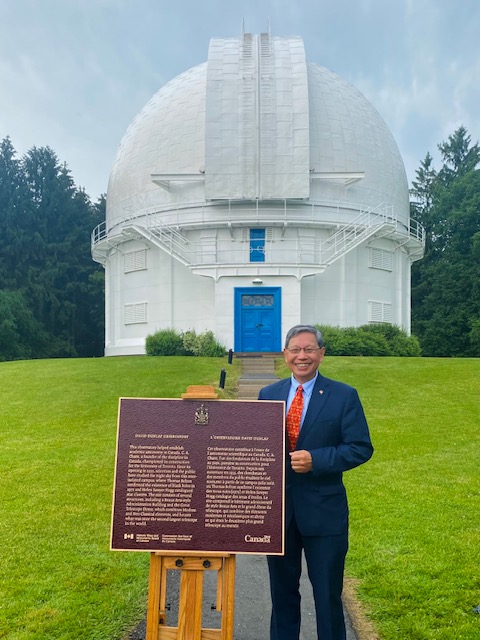 David Dunlap Observatory Park
Chair of DDO Park Steering Committee – achieved National Historic Site status for the public lands and open green space
- Richmond Hill David Dunlap Observatory Park.

Completed the DDO Park Master Plan – rolled out the short-term and long-term developments for the future destination park.

Opened Richmond Hill's DDO facilities to the public in June 2018. Joined the unveiling of Park Canada's plaque designating the DDO as a National Historic Site of Canada on June 15, 2022.
Godwin Chan, in whose ward DDO resides in, reminisced about the long battle to turn the 100 acres into parkland and heritage site, starting with local residents protesting the U of T's 2007 decision to deem their telescope surplus, to battles with developers vying to fill the land with subdivisions, to ongoing calls from neighbour keeping an eagle eye on tree being chopped down.
– Quote from the article in The Liberal (June 8, 2018) written by Kim Zarzour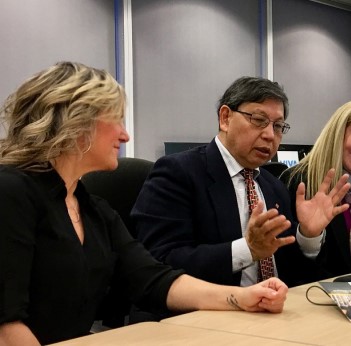 Reducing Expenses
Moved for Reduced Council expenses at 5% each year in 2016.
Set tax rate in future years no higher than the inflation rate – effectively no net increase!

Successfully adopted "Citizen Budget" tool for broader public engagement.

Successfully pushed for Internal Audit for efficiency improvements that began annually this term.

Supported review of Financial Control By-law and Procurement By-law for improvements in financial accountability and management of resources.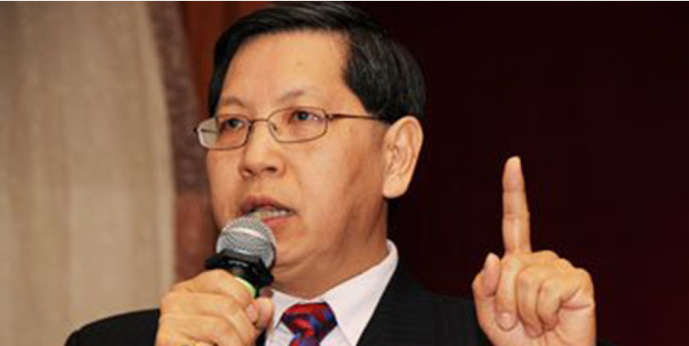 Strengthening Community Safety
Connected the community and Police to establish proactive Neighbourhood Watch programs.

Served as Founding Treasurer of Richmond Hill Road Watch to work with former Regional Councillor Barrow, police and community to promote road safety.

Built the first flyover connecting Richmond Hill and Markham to help ease 7/404 congestion.

Installed the first pair of pole-mounted speed radar boards on High Tech Road, then on Bantry Avenue/Red Maple Road. More pairs on Valleymede Drive and Blackmore Drive to deter speeding and improve road safety.

Organized Community Safety seminars with police:
- Crime Prevention
- Internet Fraud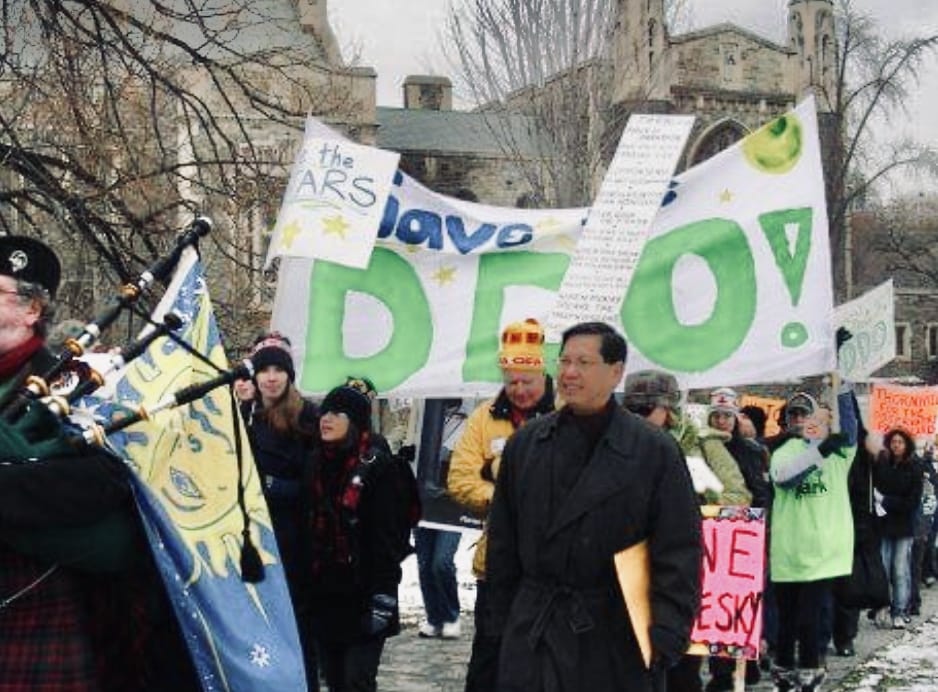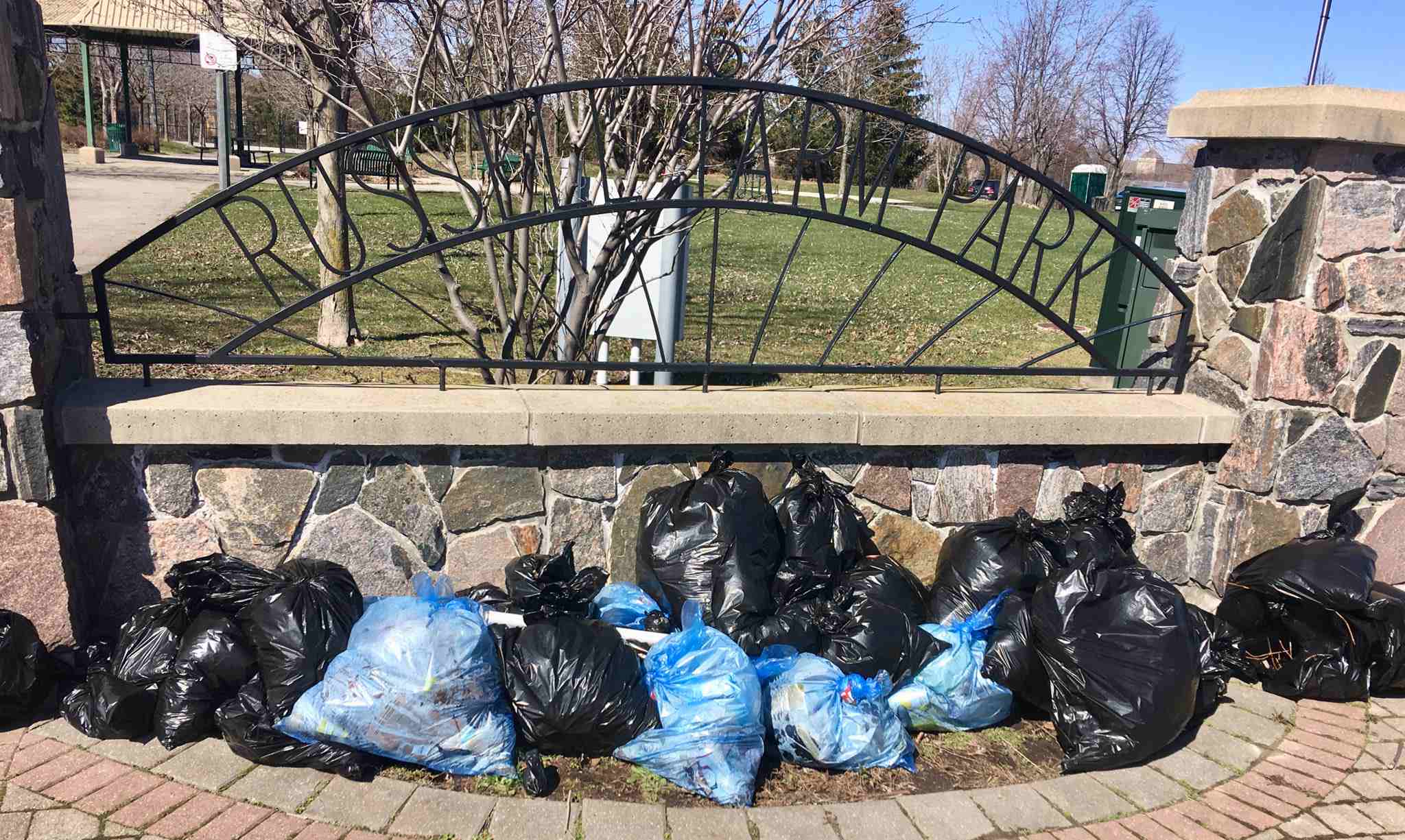 Helping the Environment
Organized Electronics Recycling Collection
– net proceeds benefited local community service groups – 360Kids and Hill House Hospice.

Held clean-up events in Springtime in support of the "Green-Up, Clean-Up" national campaign to raise awareness of environmental initiatives and to help clean up local parks and neighbourhoods.

Worked with volunteers to plant trees in Spring and Fall at local parks to help grow urban green diversity.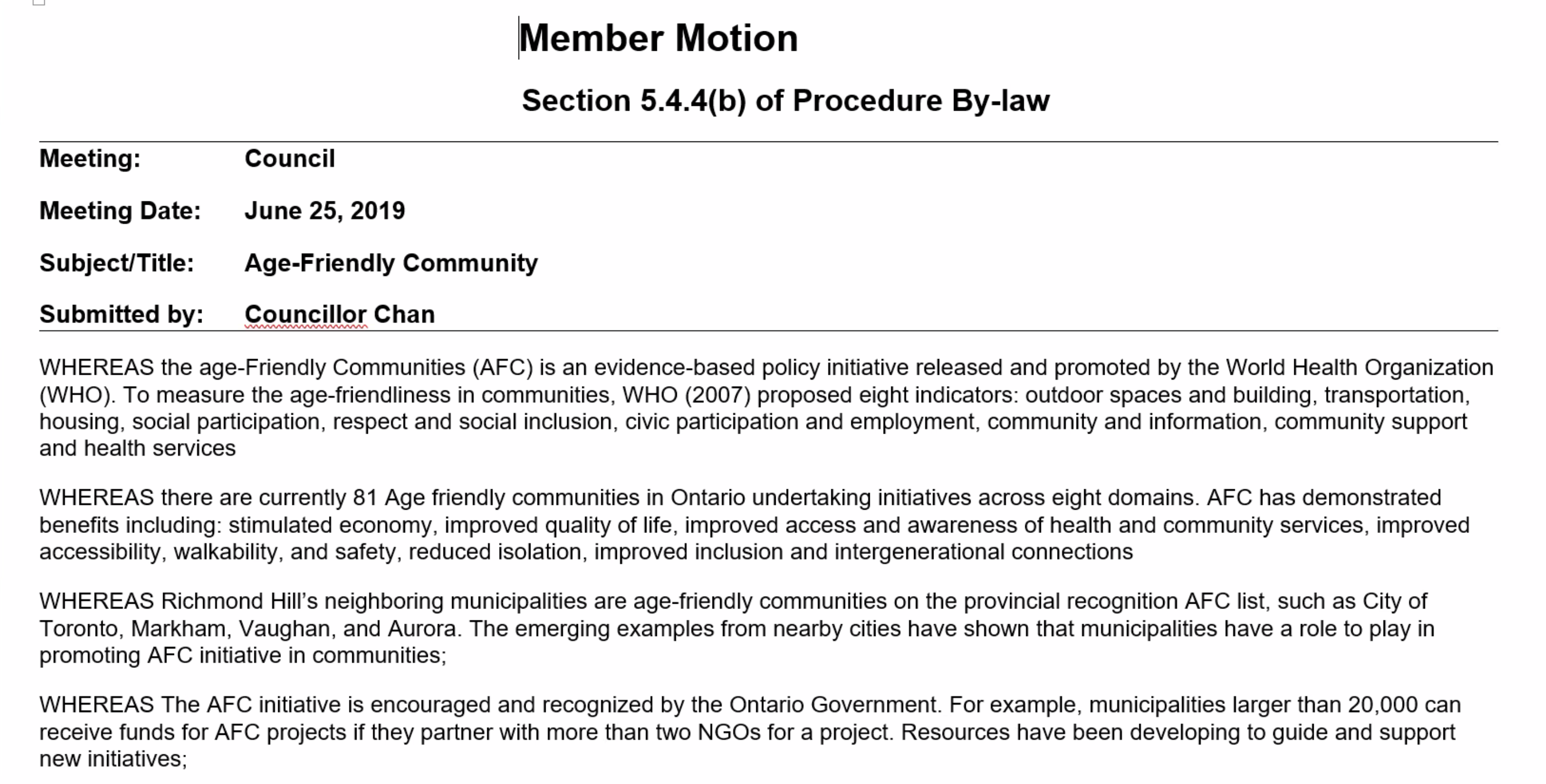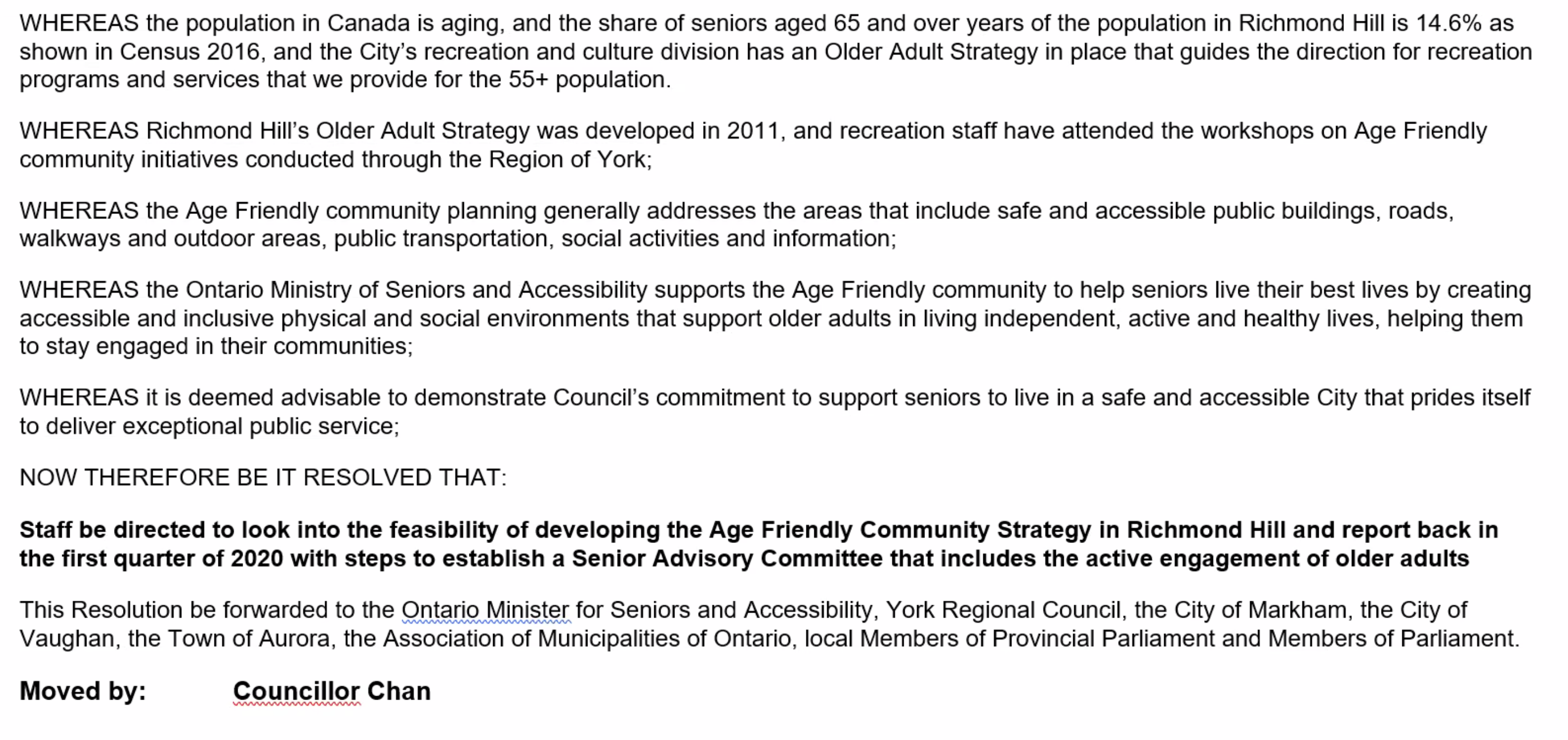 Age Friendly Community
Champion for Richmond Hill's adoption of Age Friendly Community to promote active living for seniors.

Incorporated into City's Strategic Priorities:
Community Consultation and Focus Group completed in summer 2021.

Needs assessment on its way.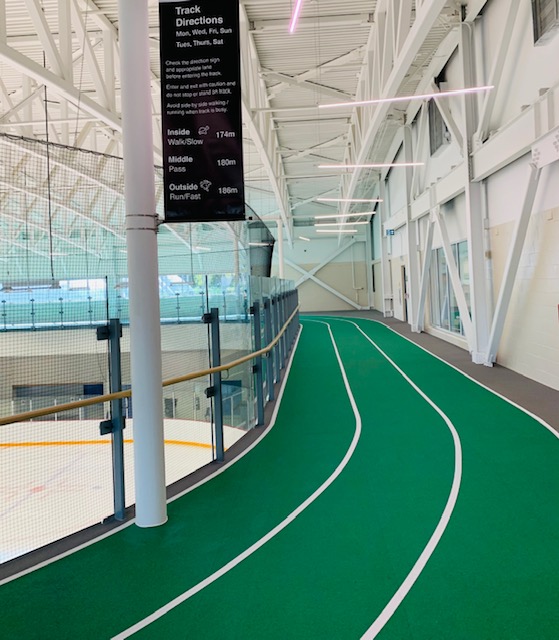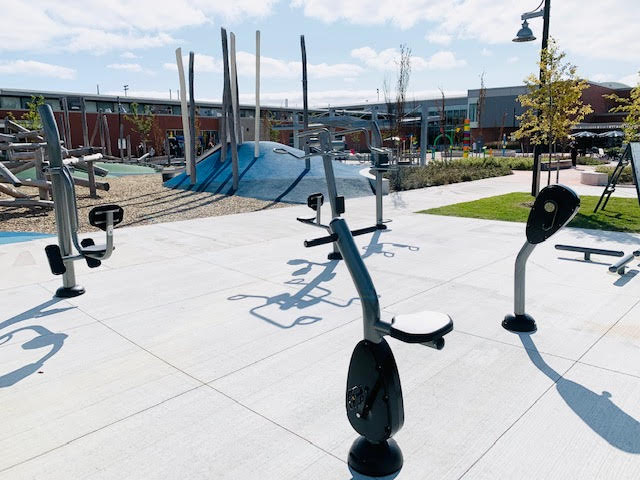 Parks Improvements
- Revitalized David Hamilton Park into a 4-season themed community park connected to Beaverwood trail
- Installed the first set of outdoor exercise equipment and table tennis tables in the park
- opened the first indoor jogging/walking tracks for all-season use
- added new parks in the neighbourhoods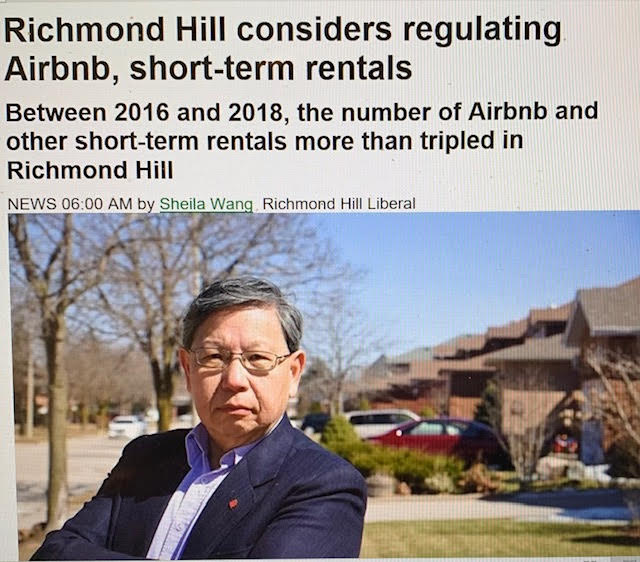 Short-Term Rentals
Champion for regulation of short term rental such as Airbnb to reduce nuisance in residential neighborhoods.

Included as part of an ongoing Comprehensive Zoning Review.

Public consultation will be forthcoming.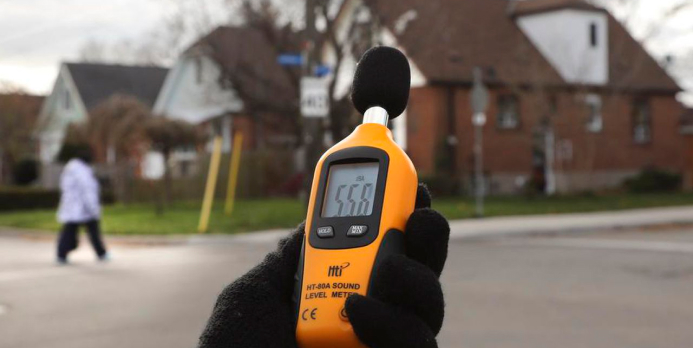 Noise Bylaw Review
Champion for improving outdated bylaws to preserve quiet enjoyment in neighbourhoods.

Council approved new Noise Bylaw to use objective, measurable noise levels for clarity and improved effective enforcement.